Once again, I have neglected this thing for months. Oopsie. Anyway, here's a synopsis of what's new. This will be the longest post evah.

(1) We went to London on June 21. It was dreamsville. I wish to live there someday. Our hotel (The Cumberland) was absolutely to-die-for -- great location, cool vibe, adorable rooms. The neighbourhood -- Hyde Park -- proved to be a perfect starting point for shopping and tourist-ing. We had many drinks, we met many people, we saw Teenage Fanclub play Bandwagonesque, we enjoyed ourselves immensely. Thus, the photo montage!

The hotel lobby:



The neighbourhood:



Old people dancing in the street (Trafalgar Square):



Carnaby Street:


Some nice people we met:


Dave's message board get-together:


The night of the Fanclub show:


How I felt about leaving:



(2) When I got back from London, I headed straight to a work event. Then to school to pick up a take home exam. Then to the cottage to work on said exam. Then to work, where I had a single day before dropping off the exam and jumping on a plane to do some events with the client. Then spent the week doing that in Ottawa, Montreal, and Halifax. More shots!

Me in Ottawa with my adorable client:


My other client and the tiny plane we took from Ottawa to Montreal (after which we both couldn't eat for most of the day):



(3) Arrived in Halifax. Showed client the city. Had a super fun par-tay for my sister and now brother-in-law, as they were about to get hitched. Dressed as a pirate and enjoyed a boat cruise. Much fun was had by all guests. Thus, another photo montage!

Ange and I pre-event: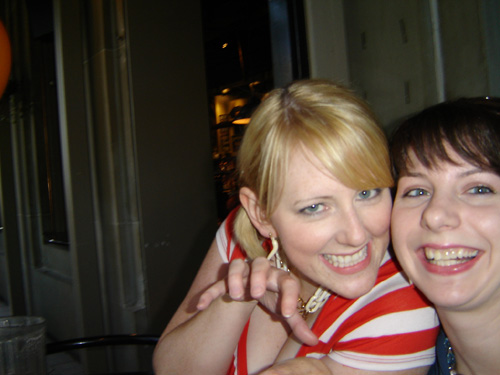 And then Suzie Sue arrived:



The adorable couple: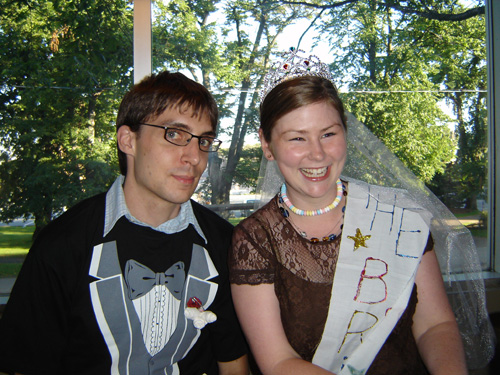 My regal sister:



And we hit the boat:



Melissa busts a move: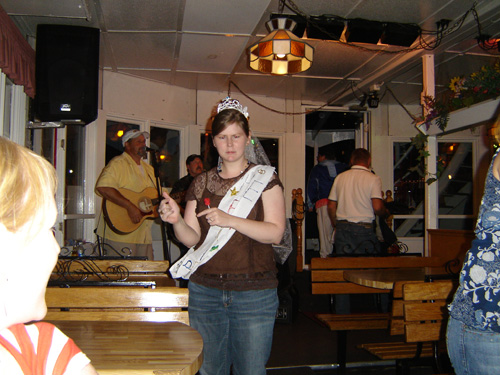 Sisters on the open sea:



Mike realizes he's about to get hitched:



They love this par-tay:



Coo-coo-ca-choo, Mrs. Robinson:


Melissa gets arrested!



And Mike loses his crown:



(4) Went event management style, helping my sister avec les last-minute-wedding-details. Crazy rehearsal party (I referred to it as their first wedding, as it was so much work) followed by crazy wedding. Very little sleep all week. Left Nova Scotia on Monday, arrived home that evening. One last photo montage for the road!

Jose and Dave at the rehearsal par-tay:


The bride looking serene on the way to her nuptials:



And the bridesmaids following behind her (Gillian's dress got into a lost luggage situation with Air Canada, but we found a prom dress for her to remedy the situation so she wouldn't be in jeans walking down the aisle):



My adorable little Jamesey is on the scene:



My cute family, avec my dad impersonating a tycoon:



The Robinsons in motion:



Thurston enjoys his part in the wedding:



The bridal party is getting seriously hungry:



Me and the boy:



Ange and her boy:



The boys and the bride:



(5) Got super sick Monday night. Have been fighting off flu + sinus infection + inner ear infection since that point. Bored senseless, but little energy to do anything about it.

Except post ten thousand pictures.